Nederland, Zeeland
PLOMPE TOREN 44
109
/
3
/
divemap
/
1
/
1
Zicht zeer slecht, ik had een buddy bij voor ervaring duik in stroming. Weinig gezien veel …
1 m Visibility
16 °C - m
20min voor kentering LW erin. Sterke stroming afgaand water. Na kentering stroming …
1 m Visibility
19 °C - m
Opleidingsduik stroming. 20 min voor LW er in en 23 na er uit. Zicht 1-2 mtr in melkachtig …
2 m Visibility
21 °C - m
LW Veel Anjelieren en brokkelster. Houd je daarvan is het zeker een 5* verder zeester, …
1 m Visibility
19 °C - m
HW duik, prachtige onderwaterwereld met anjelieren, noordzee krab. Duikje van 70 min, met …
1 m Visibility
18 °C - m
LW - aardappelspons, brede ringsprietslak, gestippelde knotsslak, roodgevlekte kroonslak, …
1 m Visibility
19 °C - m
Heel slecht zicht weinig te zien
1 m Visibility
15 °C - m
Olaf & Angelique & Karin
1-6-19
Redelijk zicht met prachtige velden oranje & witte zeeanjelieren, grote zeedahlia, baby …
2 m Visibility
15 °C - m
Mooie duik. Prima zicht,sommige stukken iets minder. Voldoende leven.
2 m Visibility
14 °C - m
Zicht heel erg slecht, buddy zelfs soms moeilijk te zien. Wij hebben gedoken met …
1 m Visibility
14 °C - m
Enirm slecht zicht door vlokken. Als je überhaupt al wilt duiken dan absoluit MET …
1 m Visibility
12 °C - m
Prutduik. Zicht 30 cm bij hoogwater. Na 10 minuten en buddy kwijt maar gestopt.
1 m Visibility
12 °C - m
Ruk zicht niet de moeite waard
1 m Visibility
8 °C - m
Opleidingsduik, instap prima, drukte viel mee, onwijs veel brokkelsterren, zicht max. 0,5m.
1 m Visibility
18 °C - m
Veel zeeanjelieren en zeebrokkelsterren gezien. Vervolgens nog een grote heremietkreeft, …
1 m Visibility
21 °C - m
PLOMPE TOREN

44
Nederland, Zeeland
Plompe toren is a beautiful dive site, but only if the visibility is good. There's a lot to be seen as you dive over the diverse bottom of sand, oysters and vegetated rock formations. These are remains of the in 1581 flooded village of Koudekerke. The site is named after the tower at the parking lot, it's the only remain of the village.
Particulars
Plompe Toren lies close to open sea, which explain the wide variety of marine life. Especially the big lobsters and cods are remarkable.
Warnings
Beware of fishing gear.
Read more
PLOMPE TOREN Features
Nicknames

Plompe Toren

Address

Plompe Torenweg, Burgh-Haamstede

Parking

Sufficient parking
Distance

30 m.

Suitable for

Experienced divers, groups

Permit

N.v.t. / NA

Access

Free access

Facilities

Stairs

Water

Salt

Tide

LW en HW

Kind of dive

Shore dive

Current

Strong

Visibility

1 - 15 m.

Average visibility

2 m.

Depth

25 m.

Bottom

zand,stenen en oesterbanken

Life

Brittle star, dead man's finger, flathead grey mullet or striped mullet, common hermit crab, cod, north sea crab, brittle star, sludge anemone, peacock worm, plumose anemone, dahlia anemone

Other recreation

Exhibition of the perished village koudekerke

Emergency

112
PLOMPE TOREN Photos and Images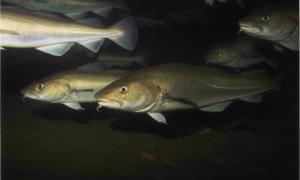 PLOMPE TOREN Log Report Images
Current weather conditions
Wind :
Condition :
Temperature : °C