PLOMPE TOREN
Joeri
Nederland, Zeeland
25-06-22
Veel brokkelsterren, zicht afh van de buddytouwduikers die wel of niet voor ons de bodem ah omploegen waren. Blijft wel een mooie duikstek!
PLOMPE TOREN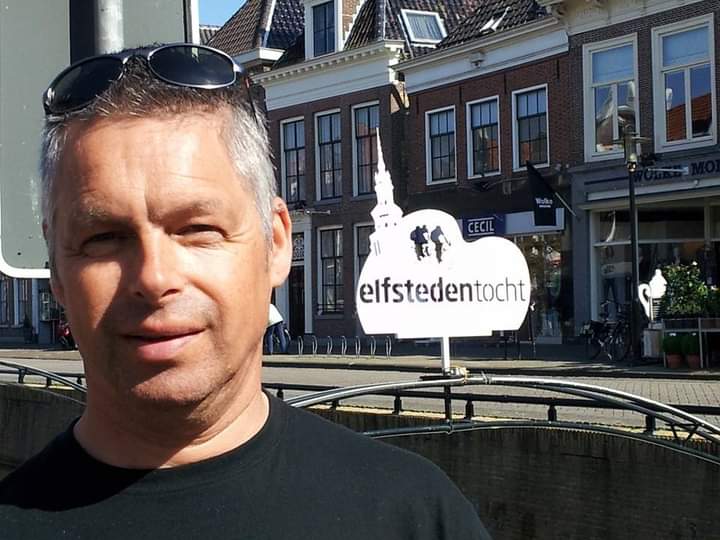 rene van der laan
Nederland, Zeeland
3-06-22
1 auto( de mijne). Superslecht zicht en véél stroming. Veel grote fluwelen zwemkrabben en veldjes grote anjelieren. Opdracht film voor kunst
PLOMPE TOREN
Karin en Frank
Nederland, Zeeland
4-06-22
Fikse pinksterdrukte maar toch een heerlijke duik met goed zicht. Grote anemonen en kokerworm velden…gehoornde dlijmvissen en rode poon…
PLOMPE TOREN
Marwin en Robbin
Nederland, Zeeland
28-05-22
8 andere 🚗, veel grote annemonen, prachtig begroeide stek. Pijlinktvis op 4m. Zeer slecht zicht, 0-0.5 meter, duik afgebroken na 20 min.
PLOMPE TOREN
Dan Verdoes
Nederland, Zeeland
26-09-21
Biologie duik. Zicht redelijk. Genoeg onderwater leven zoals de app zegt !!
PLOMPE TOREN
Maurice van Munster
Nederland, Zeeland
27-08-21
LW zeer slecht zicht minder dan een halve mtr
PLOMPE TOREN
Louise Haaker en Jan Van Doren
Nederland, Zeeland
21-08-21
Mooie duik met op 30 meter diepte een voor ons onbekende soort. Zeldzame waarneming van een blauwkeeltje blijkt later!
PLOMPE TOREN
Miranda & Ton
Nederland, Zeeland
13-08-21
LW duik, beperkt zicht. NZ krabben, zwemkrabben, zeenaald, wulken, platvissen, botervisjes, anjelier, donderpad en gehoornde slijmvisjes
PLOMPE TOREN
Erik
Nederland, Zeeland
4-08-21
Ondanks 1.5m zicht toch een leuke duik. "op die stek waar je nooit wat ziet", … zeggen ze. Met Frank.
PLOMPE TOREN
Naomi en Jochem
Nederland, Zeeland
18-07-21
Erg slecht zicht, maar 15-20 cm sepia op 10 meter dus geslaagde duik
PLOMPE TOREN
Rob & Margreet Dekker
Nederland, Zeeland
13-07-21
Eindelijk geweldig zicht op deze stek. Enorm mooi landschap grote anjelieren en veel kleurige slip annemonen. Een top duikje.
PLOMPE TOREN
Bibi en Ron
Nederland, Zeeland
3-07-21
Geweldig mooie duikstek! Veel leven en mooie natuur. Ondiep heel stoffig dieper iets beter zicht. Matige stroming op de kentering.
PLOMPE TOREN
Scuba world Arnhem
Nederland, Zeeland
19-06-21
Super mooie duik gemaakt met fantastisch zicht bij de plompe toren. Velden met zeeanjelieren goed te zien.
PLOMPE TOREN
Fire Divers Lansingerland
Nederland, Zeeland
13-06-21
Prima duik gemaakt. Goed zicht. LW kentering. Veel anjelieren. Noordzeekrab. Zeedahlia. Prettige entree met herstelde trap.
PLOMPE TOREN
Loek
Nederland, Zeeland
6-06-21
Ontzettend veel anjelieren! Enkele fraaie naaktslakken.
PLOMPE TOREN

44
Nederland, Zeeland
Plompe toren is a beautiful dive site with an underwater world that is nothing short of fascinating. There's a lot to be seen, such as the diverse bottom of sand, oysters and vegetated rock formations. Right in front of the entry point lies a rocky bottom, which is completely overgrown with sea anemones and deadman's thumbs, in white and orange. Equally striking are the gigantic fields of brittle stars that stretch out like a living carpet. Plompe Toren is located very west and therefore under great influence of the North Sea. This means you'll encounter more species and larger specimens. Sharks, rays and large cod have been seen, as well as sea dahlias and nudibranchs. Plompe Toren is also known for the overgrown remains of the village of Koudekerke that flooded in 1581. The spot is named after the only remnant of the village, the Plompe Toren.
Particulars
Plompe Toren can be entered via a concrete staircase. Always check visibility first by means of the Divers Guide app. Plompe Toren is a very nice dive site that can only be appreciated with good visibility.
Warnings
Plompe Toren is only suitable for experienced divers. Beware of strong currents and fishing gear. Often limited visibility.
Read more
PLOMPE TOREN Features
Nicknames

Plompe Toren

Address

Plompe Torenweg, Burgh-Haamstede

Parking

Sufficient parking
Distance

30 m.

Suitable for

Experienced divers, groups

Permit

N.v.t. / NA

Access

Free access

Facilities

Stairs

Water

Salt

Tide

LW en HW

Kind of dive

Shore dive

Current

Strong

Visibility

1 - 15 m.

Average visibility

2 m.

Depth

25 m.

Bottom

zand,stenen en oesterbanken

Life

Brittle star, dead man's finger, flathead grey mullet or striped mullet, common hermit crab, cod, north sea crab, brittle star, sludge anemone, peacock worm, plumose anemone, dahlia anemone, eagle ray, shark

Other recreation

Exhibition of the perished village koudekerke

Emergency

112
Current weather conditions
Wind :
Condition :
Temperature : °C