SCHELPHOEK
Greet VL en Filip B
Nederland, Zeeland
24-07-21
Bootduik. Zeer mooie duikstek, zicht niet optimaal. Soms stevige stroming. Klein felgroen visje gezien: welk? (leek sterk op groen lipvisje)
SCHELPHOEK
Hendrik M
Nederland, Zeeland
25-07-21
Mooie plek en begroeiing , stroming wisselend Bootduik tertius
SCHELPHOEK
Boy en natascha
Nederland, Zeeland
27-07-19
Veel noordzee krabben. Mooie begroeing. Wel ver lopen.
SCHELPHOEK
Stefaan
Nederland, Zeeland
14-07-19
Vanaf RIB ; fluwelen zwemkrab, brokkelster, steenbolk, zeedahlia
SCHELPHOEK
BvA
Nederland, Zeeland
1-06-19
Mooie duik. Beetje stoffig maar redelijk te doen. Vooral vanuit de trap HW op 9 a 6m fantastische grote begroeingen anjelieren etc.
SCHELPHOEK
Kris
Nederland, Zeeland
1-06-19
HW. Niet zo goed zicht. Wel heerlijk plat water. Sepiola, zee-anjelieren, heel veel heremietkreeften die kwallen opaten.
SCHELPHOEK
Duikersgids Support Team
Nederland, Zeeland
24-05-19
Controle Duikersgids gegevens Marga Sipon
SCHELPHOEK
Chris
Nederland, Zeeland
15-09-18
Fantastische stek. Ramp om er te komen. Maar onaangetast. Helder warm water. En heel veel vis. \nDikke aanrader.
SCHELPHOEK
Dr Wokkel
Nederland, Zeeland
7-09-18
Bootduik met LSD. Weinig stroming, paar bruine plooislakken en blauwtipjes
SCHELPHOEK
Elly
Nederland, Zeeland
4-08-18
Jonge pijlinktvis, babysepiaatje, steenbokken, 5 grote zeedahlias, veel anjelieren, veel noordzeekrabben, harlekijn- en millenniumwratslakke
SCHELPHOEK
Ad van Overveld
Nederland, Zeeland
8-07-18
Gedoken met laag water,in en uit het water een klauterpartij. Duikstek zelf : geweldig. Begroeiing geweldig. Zeer de moeite waard
SCHELPHOEK
Tertius
Nederland, Zeeland
15-04-18
Mooie duik gemaakt schelphoek goed zicht schitterende duik annemoon zeedalia slakken kreeften wulken hetemietkreeft.
SCHELPHOEK
pluisje
Nederland, Zeeland
16-09-17
slecht zicht vandaag door al de stormen van de laatste tijd. 30 no uren op 45 meter ro d gescharreld. dalia's gehoornde steen slijmvliezen
SCHELPHOEK
pluisje
Nederland, Zeeland
20-08-17
heel hoed zicht op 35 meter veel bredering spriet slakken en blauwtipjes. op50 meter ongekend mooi ,maar alleen berijkbaar met trimix
SCHELPHOEK
Alfred & Caroline
Nederland, Zeeland
5-08-17
Goed zicht en veel begroeing met brokkelsterren, noordzeekrab, steurgarnaal en opvallend weinig kreeft.
SCHELPHOEK

42A
Nederland, Zeeland
Schelphoek is a rocky dive site with a bottom consisting of steel slags, covered with rubble and mud. Most marine life can be found among the stones, in the mud and on the sandy bottom. Permanent residents at Schelphoek are brittlestar, plumose anemones, nudibranches and cud. The bottom slopes down rapidly, up to fifty meters. Best visibility at low tide.
Particulars
In the summer Schelphoek is home to hundreds of young starfish.
Warnings
Limit your dive to 40 minutes to avoid strong currents. Sometimes unexpected currents.
Read more
SCHELPHOEK Features
Nicknames

Wevers Inlaag,Jardin de Caroline

Address

Inlaagweg, Serooskerke

Parking

Sufficient parking
Distance

450 m.

Suitable for

Advanced divers

Permit

N.v.t. / NA

Access

Free access

Facilities

None

Water

Salt

Tide

LW en HW

Kind of dive

Shore dive

Current

Strong

Visibility

2 - 5 m.

Average visibility

3 m.

Depth

50 m.

Bottom

stenen,slib en zand

Life

Plumose anemone, brittle star, poor cod, goby, cod, nudibranch, pouting, starfish

Other recreation

None

Emergency

112
SCHELPHOEK Log Report Images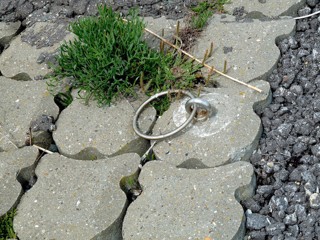 Current weather conditions
Wind :
Condition :
Temperature : °C