SMS KRONPRINZ WILHELM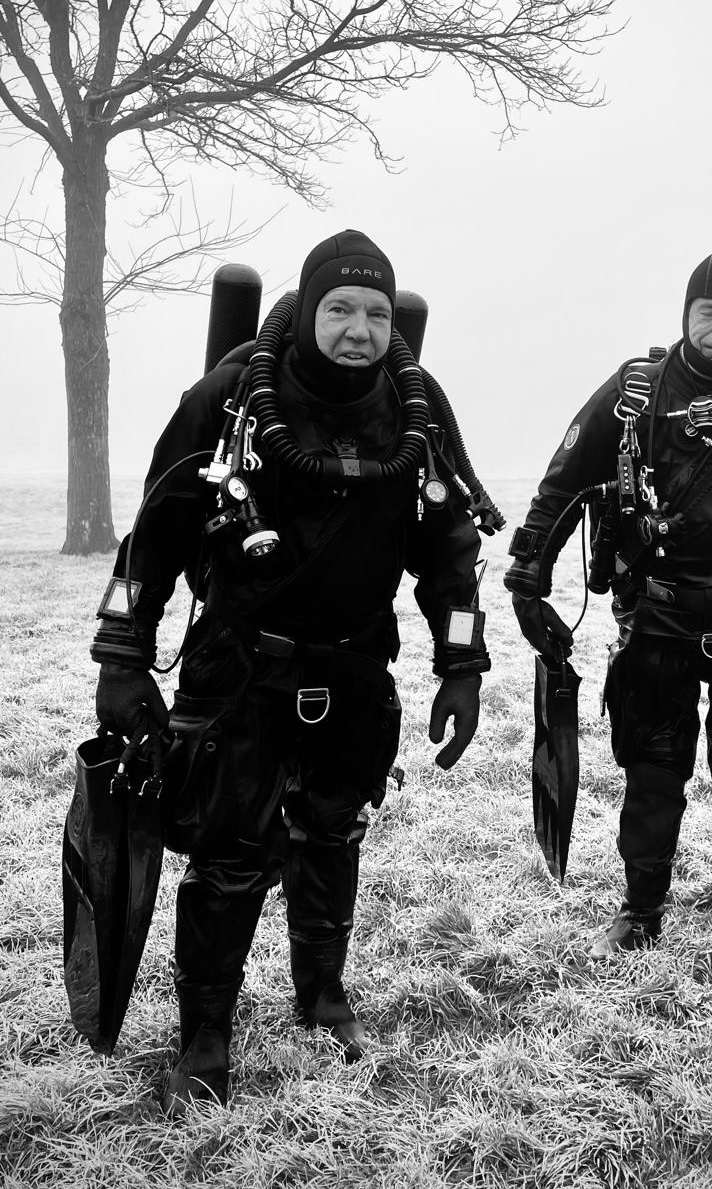 Frank Vanmaris
Groot Brittanie,
26-09-23
Tjongejonge wat een joekel van een wrak is dit. Indrukwekkend van voor tot achteren. Een grote anemonen tuin met hier en daar dodemansduim.
SMS KRONPRINZ WILHELM
Stijn
Groot Brittanie,
22-04-19
Enorm wrak, wrak ligt op zijn zij dus ga langszij, tegen de bodem aan. Daar kan je de kanonnen vinden.
SMS KRONPRINZ WILHELM
Ernie en Bert
Groot Brittanie,
5-09-16
3e Scapa duik. Inmens groot wrak. Zicht wat minder, lastig oriënteren wat alles is. Prachtige begroeiing.
SMS KRONPRINZ WILHELM
Groot Brittanie
SMS Kronprinz Wilhelm is often the first of the three battleships in Scapa Flow people dive on. The wreck is shallow and has a lot to offer. Much of the flak, the board cannons and torpedo's remained intact. A dive to the two guns at the stern is undeniably the most popular. Here it is clear what the essence and the massive firepower of the ship was. Still, most divers remember the immense size of the SMS Kronprinz.
Particulars
Type: Battleship. Class: König. Weight: 25.797 tons. Length: 146m. Width: 28m. Speed: 21 knots. Builder: Germania Werft, Kiel. Year built: 1914. Armament: 10 x 30.5cm guns. 14 x 15cm casemate cannons. 10 x 8.8cm anti-aircraft guns (6 removed after the Battle of Jutland). 5 x 50cm torpedo tubes. Crew: 1045 men, 41 officers. Water admission: January 31, 1916. Submerged in Scapa Flow: June 21, 1919. Deepest point: 35m. Shallowest point. 12m.
Warnings
The SMS Kronprinz Wilhelm is a protected war memorial. Diving is permitted but the removal of or taking any artifacts is strictly prohibited. Visibility can be poor at times. Best visibility in May and October.
Read more
SMS KRONPRINZ WILHELM Features
Address

Schotland, Orkney Isles, Scapa Flow

Parking

At boat charter

Distance

30 min.
Suitable for

Groups, underwater photography, wreck divers

Permit

N.v.t.

Access

Na

Facilities

Boat dive facilities

Water

Salt

Tide

N.v.t.

Kind of dive

Boat dive, wreck dive

Current

Limited

Visibility

12 - 20 m.

Average visibility

16 m.

Depth

35 m.

Bottom

zand

Life

Grey seal , saithe, crab, lobster, wrasse, moon jellyfish, comb jelly, whale shark, starfish

Other recreation

None
Members only
www.scapaflowwrecks.com
SMS KRONPRINZ WILHELM Photos and Images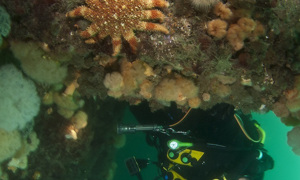 Current weather conditions
Wind :
Condition :
Temperature : °C