LA DANIA'S LEAP
Fons
Bonaire,
23-03-23
Prachtige duik van La Dania naar Karpata. Fantastisch koraal, de mooiste plek van Bonaire
LA DANIA'S LEAP
Geert Cremers
Bonaire,
21-05-18
Geweldige duik naar Karpata met geweldig mooie koraal formaties. Even zoeken waar je moet springen maar echt de moeite waard.
LA DANIA'S LEAP
Melvin Tiemessen
Bonaire,
31-03-18
Op duikstek 10 is het koraal nog mooier dan op 9 veel kleur daar kwam ook een mooie schilpad even gedag zeggen van ongeveer 30cm doorsnee.
LA DANIA'S LEAP
Emma
Bonaire,
17-01-18
Driftduik naar Karpata. Tussen de 5 en 10 meter is het fantastish mooi! 2 schildpadjes en 4 nieuwschierige inktvissen. Aanrader!
LA DANIA'S LEAP
Duikersgids
Bonaire,
11-10-17
Mooie duik, zoek een wegmarker om de ingang te bereiken, zie afbeelding.
LA DANIA'S LEAP
Leon & Diana
Bonaire,
30-12-15
Bootduik: MANTA, schildpad, vuurworm, murene, zee appel, zeeslaslak, artisjokkoraal, waaierkoraal
LA DANIA'S LEAP
D Hendrikx
Bonaire,
7-10-16
Heerlijk genoten van de onderwaterwereld
La Dania's Leap is a wall dive and an excellent location for a deep dive. The reef descends from 10 meters steeply down to 30 meters and than changes into a vertical wall. The second reef runs from 40 to 60 meters. Entering the waters is done by making a giant leap. Leaving the water is only possible by making a drift dive to Karpata. A boat dive is recommended.
Particulars
While making a shore dive at La Dania's Leap, It may be practical to unload your stuff at the the site and point out a volunteer to drive to Karpata and walk back. The yellow stone at the entry point is missing here, enter the water from the small cliff hanging over the water. Now let yourself drift along the wall towards Karpata. The closer you get to Karpata the shallower it will get, but its teeming with marine life. Making a boat dive will allow you to go deeper towards the small caves that are located in deeper waters.
Warnings
Don't dive to deep when making a shore dive. Leaving the water is only possable by making a drift dive to Karpata. Boat dive recommended
Read more
LA DANIA'S LEAP Features
Nicknames

La Dania's Leap

Address

Kralendijk, Bonaire

Parking

Limited parking
Distance

50 m.

Suitable for

Advanced divers

Permit

N.v.t / NA

Access

Free access

Facilities

None

Water

Salt

Tide

N.v.t

Kind of dive

Shore dive, boat dive

Current

Medium, strong

Visibility

20 - 30 m.

Average visibility

25 m.

Depth

60 m.

Bottom

koraal en zand

Life

Blue tang, turtle, parrotfish, soft and hard coral, sea bass

Other recreation

Boating, yachting

Emergency

912
LA DANIA'S LEAP Photos and Images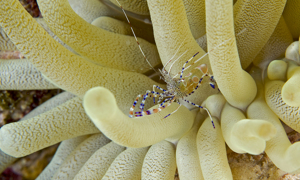 LA DANIA'S LEAP Log Report Images
Current weather conditions
Wind :
Condition :
Temperature : °C