TOLO
Leon en Diana
Bonaire,
10-01-21
Schildpad, geep, Lionfish, Barracuda, Goudmurene, artisjokkoraal, Vijlvissen, Sanddiver
TOLO
Willy, Alex en Gerty
Bonaire,
25-09-20
Schildpad, barracuda, grote tonijnen enz. Zee rustiger.
TOLO
Willy, Debbie, Alex en Gerty
Bonaire,
21-09-20
Wat een gave duikstek. Het zou het helderste water van Bonaire zijn. Dat was het. Mooi koraal. O.a. schildpad gezien.
TOLO
Anouk en Nick
Bonaire,
6-10-19
Leuke stek. Veel onderwaterleven paar grote puffervissen gezien. Verder het gebruikelijke onderwaterleven van Bonaire.
TOLO
Suzanne Ranner
Bonaire,
23-04-19
Mooie duik. Ondiep veel te zien. Veel Lion Fish op deze locatie. Ook veel pijlkrabben en flamingotongen.
TOLO
Leon, Diana en Frans
Bonaire,
28-12-18
Mignight Parrotfish, Spinkrab, Super grote Trompetfish, Geep, Soapfish, HoneyCumbCow, Fr.&Queen Angelvis
TOLO
Baukje Wassenaar
Bonaire,
13-12-18
Wilde zee aan de oppervlakte, maar onderwater geen tot weinig stroming. Veel verschillende koralen en vissoorten. Grote vrije groene murene
TOLO
Baukje Wassenaar
Bonaire,
8-11-18
Mooie duikstek. Veel verschillende koralen. Wij hadden weinig tot geen stroming, mooie hawksbill schildpad, veel scholen vis, veel kleur
TOLO
Marjolijn, Mark, Paul en Mark
Bonaire,
13-06-18
Hele mooie duikstek ėėn groot koraal rif met heel veel soorten vis.
TOLO
Vera & Pim
Bonaire,
21-05-18
Mooi rif. Zeer goed zicht. Veel koraal in goede toestand. Lastige in/uitstap. Goed opletten dus.
TOLO
Baukje Wassenaar
Bonaire,
15-01-18
Mooie duikspot ook mooi om te snorkelen. Mooi rif met veel variatie en leven!
TOLO
Niels M
Bonaire,
15-10-17
Mooie duik gemaakt! Murene, grote tarpon en veel Caribische vissen. Beetje golfslag met te water gaan
TOLO
Anneke, Dave, Peter, Inge
Bonaire,
14-10-17
Makkelijk instappen en meteen veel koraal om je heen. Alles zo'n beetje voorbij zien komen, één van onze favoriete duikplekken!
TOLO
Leon & Diana
Bonaire,
13-09-17
Rechtsaf: Artisjokkoraal, anemonen, mooi koraal tussen 15-20m visstand rechtsaf matig
Tolo or Ol' Blue is named after it's wonderful blue waters full of tarpons, parrot fish, snappers and turtles. Pay attention to the small marine life as well. Shine with your diving lamp into the big purple finger sponges to spot little crabs and shrimps! Tolo is also beautiful above water. Enjoy the scenery before and after your dive.
Particulars
Tolo can be reached from shore or from a boat. Enter the water on the right sight of the beach. This is the easiest entry point for a shore dive. Look underwater into the depth. A whale shark was once spotted here.
Warnings
There can be pleasure boats at Tolo. Use a surface buoy if needed.
Read more
TOLO Features
Nicknames

Boka di Tolo,Tolo,Ol' Blue

Address

Queens highway

Parking

Near entry point
Distance

10 m.

Suitable for

All levels

Permit

Bonaire Nature Tag

Access

Free access

Facilities

None

Water

Salt

Kind of dive

Shore dive, boat dive

Current

Limited, medium

Visibility

15 - 30 m.

Average visibility

25 m.

Depth

40 m.

Bottom

koraal en zand

Life

Coral sponge, crab shrimp, fish

Other recreation

Beach

Emergency

912
TOLO Photos and Images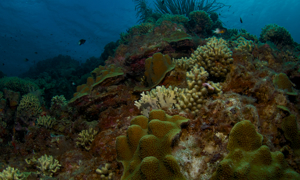 Current weather conditions
Wind :
Condition :
Temperature : °C