STRIJENHAVEN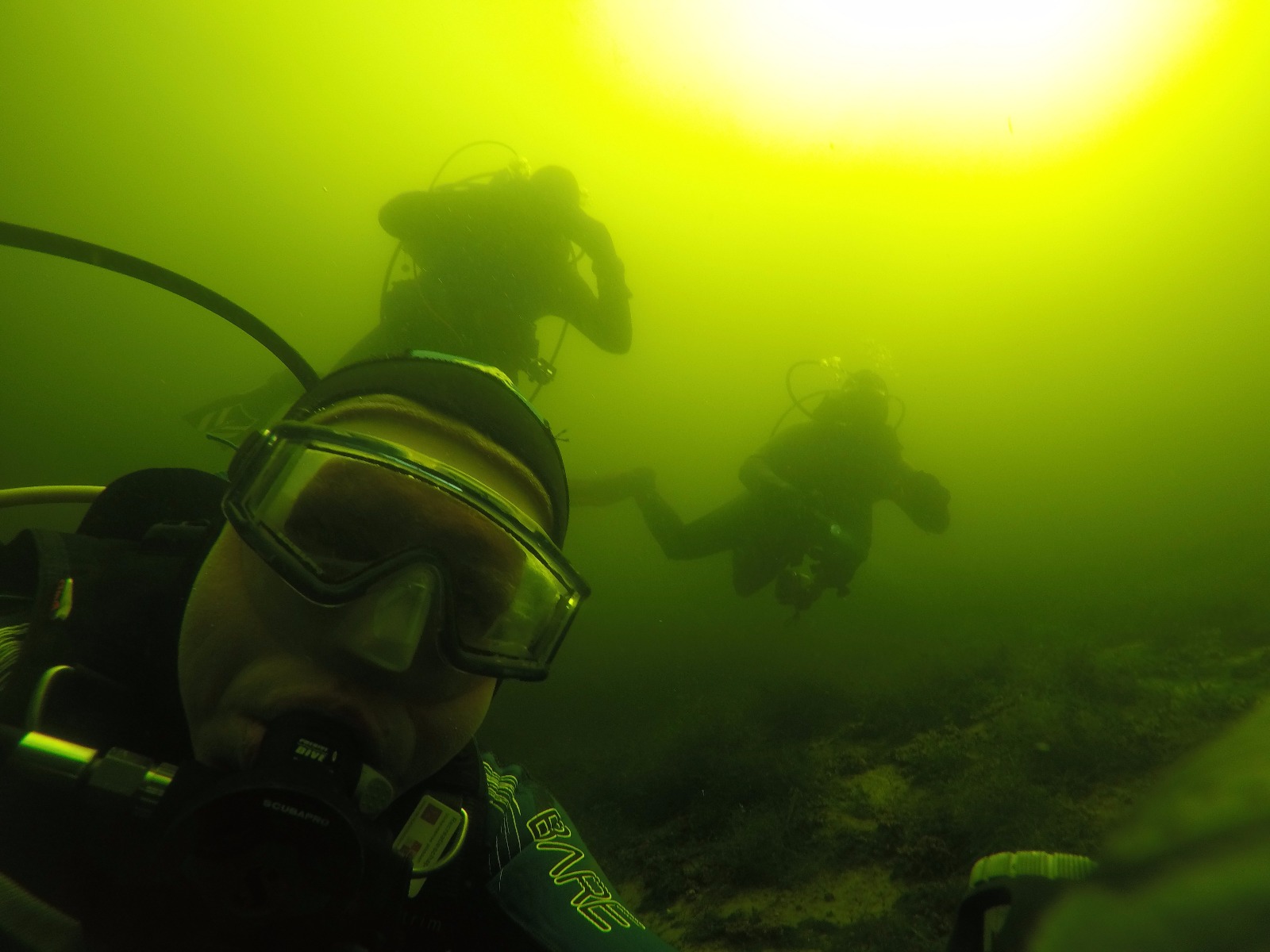 Marvin Celie
Nederland, Zeeland
27-05-22
Leuke stek voor als Bergse Diepsluis vol of druk is. Veel klein leven maar slecht zicht
STRIJENHAVEN
Duikersgids Support
Nederland, Zeeland
18-10-21
3 x wasroos gespot door Dive Post Zoetermeer tijdens trip met Tertius.
STRIJENHAVEN
Wilbert en Yvonne
Nederland, Zeeland
10-10-21
LW, 10 minuten uitzwemmen tot veenblokken. Haven erin, trap eruit. Helder zicht! Mega kreeft, witte slakjes, anjelieren, anemoontjes, spons.
STRIJENHAVEN
Lenze en Jee
Nederland, Zeeland
10-10-20
Schitterend erg helder 15 minuten uitzwemmen. Zeenaalden, kreeften, botervis en een school steenbolk. Anemonen, sponzen alles onbeschadigd
STRIJENHAVEN
Diver Dhal
Nederland, Zeeland
13-09-20
Redelijk lang uitpalmen 12 a 14 minuten met lage diepte over veenvlakte (weinig stof) Hierna een prachtig oesterveld tot 8 a 9 meter diepte
STRIJENHAVEN
Schom
Nederland, Zeeland
19-07-20
Afhankelijk van instaplocatie flink uitzwemmen (ca 20min) tot veenrand. Mooi overhangende rand van plaatselijk 2 m hoog. Veel anjelieren.
STRIJENHAVEN
Hans van Gils
Nederland, Zeeland
24-06-20
Bij HW kun je er een duikje maken en best wel wat te zien , bij LW is het niet niks.
STRIJENHAVEN
Herman Lieven duikteam
Nederland, Zeeland
28-12-19
2e duik van vandaag, 7 duikers gingen te water, 2 bleven aan de kant. Lang ondiep, 2.8mtr opkomend water. Niet geschikt voor lw duik..
STRIJENHAVEN
Mark en Marjolijn
Nederland, Zeeland
13-07-19
Veel garnalen tussen het wier
STRIJENHAVEN
Jody en Emile
Nederland, Zeeland
5-07-19
Laag water dus lang ondiep, duurde zeker 15 minuten voor de computer begon te tellen. Veel klein leven en mooie veenwand.
STRIJENHAVEN
Mich,Mack&Franklin
Nederland, Zeeland
5-05-19
Heel slecht zicht, wel veel krabben,kwallen, hooiwagen krabbetjes en zeedruif en Alikruiken
STRIJENHAVEN
Duikbuddy Dordrecht
Nederland, Zeeland
14-10-18
Nieuwe plek voor ons. Hele mooi plek met heel veel leven. Advies duiken met hoogwater i.v.m. in/uit stappen. Loopafstand duiktrap 250m
STRIJENHAVEN
Adrie, Fred, Leon en Cindy
Nederland, Zeeland
26-08-18
Veel schepjes, zeenaalden van klein tot groot, ontelbaar veel mooi gekleurde steurgarnalen.
STRIJENHAVEN
Fred Dams
Nederland, Zeeland
26-08-18
Veel zeenaalden en mooi gekleurde steurgarnalen bij de veenblokken.
STRIJENHAVEN
TDRB de Snotdolf
Nederland, Zeeland
16-08-18
Opleidingsduik 2* en 3*. Buiten het ver uitzwermen een mooie locatie. Veenrand mooi begroeid. Veel klein leven.
STRIJENHAVEN

#
Nederland, Zeeland
Strijenhaven is an excellent alternative for Strijenham or the Bergse Diepsluis. Dive into this fascinating landscape, full of butterfish and lobsters. Strijenhaven is a beautiful natural site and therefore ideal for a quiet dive. You are diving in a bowl of the dike. The diving area is relatively small and consists of sandy bottoms and various large peat formations, that appear in front of you like large blocks. Marine life here is exuberant. There is a good chance you'll spot lobsters as well as hermit crabs, crabs and butterfish.
Particulars
Enter the water via the concrete staircase with handrail or the high poles near the harbour (see map). Swim southwards from the dike, then cross the relatively shallow sand bottom to reach deeper water. Look carefully around you. The sandbank is home to many small fish. After a while you'll reach a long strip with large peat blocks. It's a fascinating sight. Every twenty meters large peat blocks appear. The strip runs from east to west and is best accessible from entry point 2 (watch map).
Warnings
Strijenhaven is not included in the official list of dive sites in Zeeland and has therefore no dive site number. Dive at high tide for an easy entry and exit. Stay away from the harbour entrance. Boat channel. Don't make free ascents. Many traps in lobst
Read more
STRIJENHAVEN Features
Nicknames

Strijenhaven

Address

Scheldestraat, Poortvliet

Parking

Limited parking at the other side between the houses
Distance

250 m.

Suitable for

Inexperienced Oosterschelde divers (Open Water) under supervision

Permit

N.v.t.

Access

Free access

Facilities

None

Water

Salt

Kind of dive

Shore dive

Current

Limited

Visibility

1 - 5 m.

Average visibility

3 m.

Depth

20 m.

Bottom

veenblokken,zand,oesterbanken

Life

Spider crab, crab, lobster, flatfish, sepiola, flutefish

Other recreation

Boating, yachting, fishing , swimming

Emergency

112
Current weather conditions
Wind :
Condition :
Temperature : °C